Beaver Creek Stables- Horseback Riding in Vail
We welcome you to experience our beautiful trails, beautiful horses and our amazing staff in Vail and Beaver Creek on your Colorado summer vacation adventure
If you're looking for that perfect outdoor adventure on your Vail or Beaver Creek summer vacation, look no further. Beaver Creek Stables operates the best horseback riding stables in the Vail Valley to provide you with one of the most exhilarating outdoor activities on your Colorado vacation. With stables on the Beaver Creek Mountain, Beaver Creek Stables will ensure that your horseback riding experience will be second to none.
Choose from one or two hour rides, a three hour picnic ride, rides to Beaver Lake and Beano's Cabin for dinner. To experience a luxurious, most picturesque Colorado horseback riding experience, try the sunset ride to Beano's Cabin on Beaver Creek Mountain. Children age 7 and older are welcome to hit the horseback trails and younger buckaroos can test their horseback riding skills on our ponies. Horseback riding lessons are also available.
Happy Horses, Riding in Vail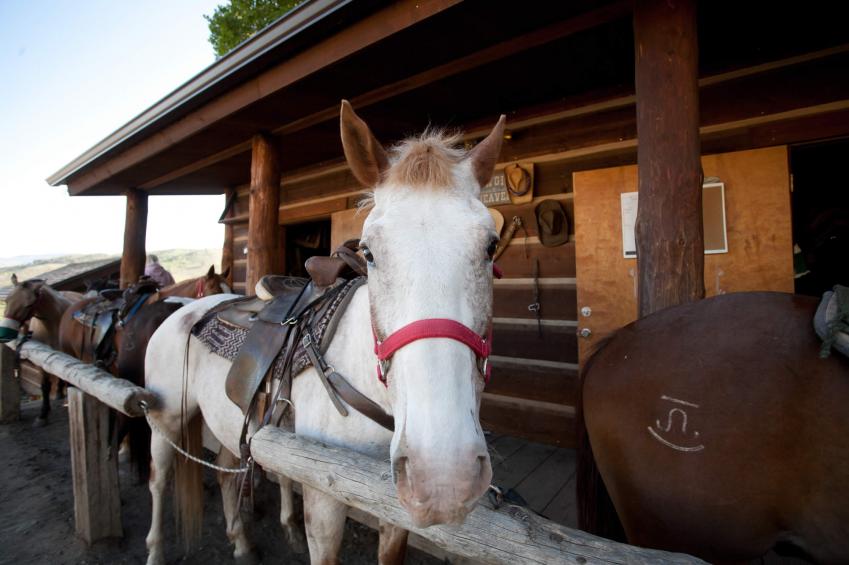 At Beaver Creek Stables, our 75+ horses are well taken care of. They are well fed, watered and groomed daily. Our horses are rested in between rides so that they are not too tired or burned out — all to ensure they are ready and happy to take you on a ride through the Colorado Rockies' most beautiful scenery. Horses are matched with our guests based on experience, weight, and personality — all in order to make your horseback riding experience relaxing and stress-free.
Experienced Wranglers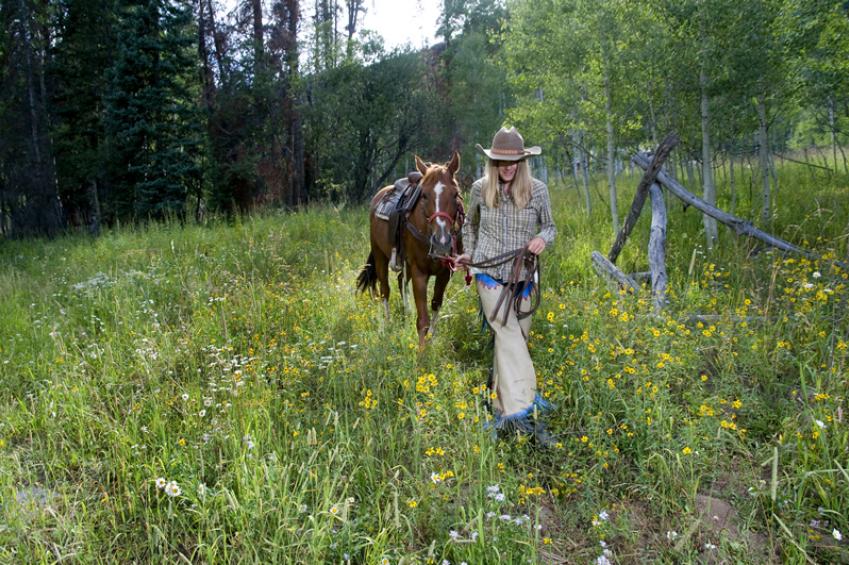 Beaver Creek Stables continuously strives to make customer service its number one priority. Our authentic wranglers return every summer, each bringing an average 15 years experience. Most have lived and worked with horses most, if not all, of their lives. They are experienced with every type of rider — novice to experienced and can help you with all of your horseback riding and outdoor adventure needs. Happy and healthy wranglers are required to make your Vail or Beaver Creek vacation an amazing, unique experience.
Beautiful Trails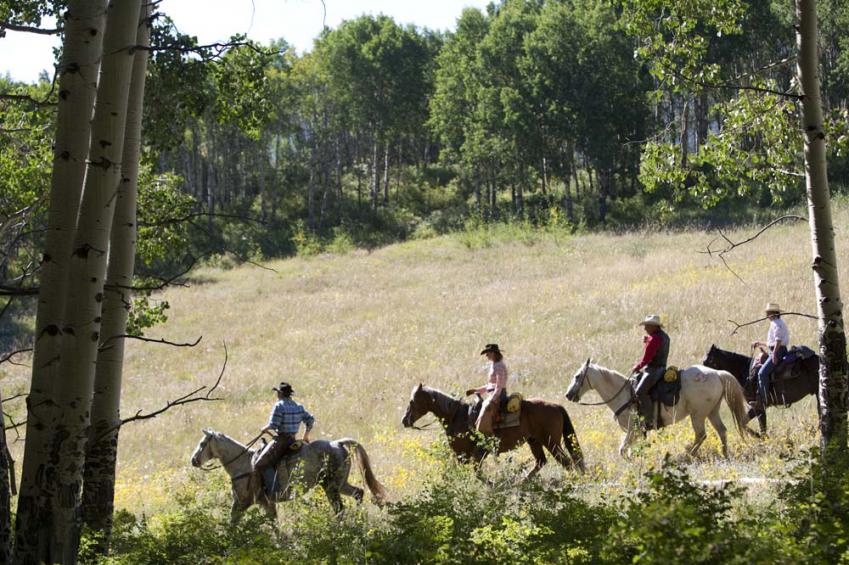 Beaver Creek is one of the most beautiful places on earth. Trails for our horseback riding activities here in the Vail Valley have been carefully chosen to make rides tranquil, scenic and relaxing for our guests. We will ensure that you have time to truly relax, have an authentic outdoor experience, and enjoy your summer vacation in the Vail Valley.
Summer Schedule
Pony Rides:  10 am — 2 pm
One-Hour Rides:  9:30 am / 11:00 am / 2:15 pm
Two-Hour Rides:  10 am / 1 pm
Three-Hour Picnic Rides:  10:30 am
Beaver Lake Ride:  9:30 am
Read More